Excavating a soil profile
Here you find instructions for excavating a soil profile afield.
Read how to set up your soil profile on SOILBOOK.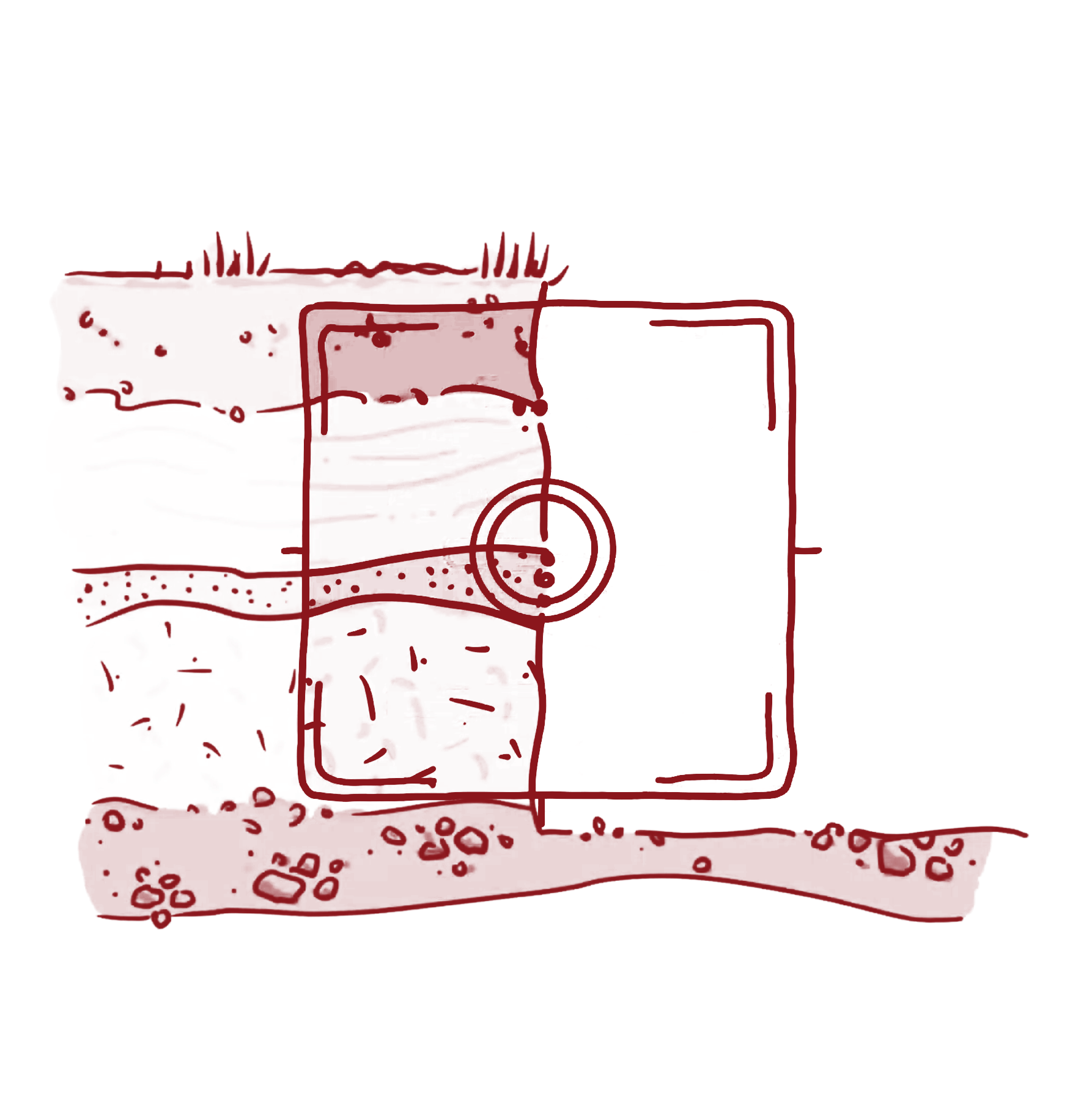 A soil profile is a vertical cut through the soil starting on the surface of the earth. Soil profiles can occur naturally (e.g. incision of a stream/river) or by human interaction (e.g. along streets, excavation pits, etc.).

In most cases soil profiles are purposefully excavated. Therefore the excavation of a pit with a vertical wall down to the bedrock is reasonable.

The excavated material of topsoil and subsoil should be stored next to the pit without being mixed. That way you can fill the pit in its original layers later.

The profile wall (front side) should be divided into two halves following a vertical line from the top to the bottom of the profile.

One half of the profile wall should be cleaned flat with the spade. The second half should be treated with a spatula or a similar tool to carve out root canals and earthworm holes.

For size comparison a tape measure, a measuring stick or a well visible object of utility is suitable.

Take photos of the soil profile and put them on SOILBOOK with additional information!

To the Tutorial
Why Soilbook?
Soils are the foundation of our existence and are – besides water, air, animals and plants – the most valuable and the most worthy of protection goods of mankind.
We want to create awareness for the variety but also for the endangered status of soils.
Learn more about Soilbook
Register now and become a part of the biggest soil-community
Register now